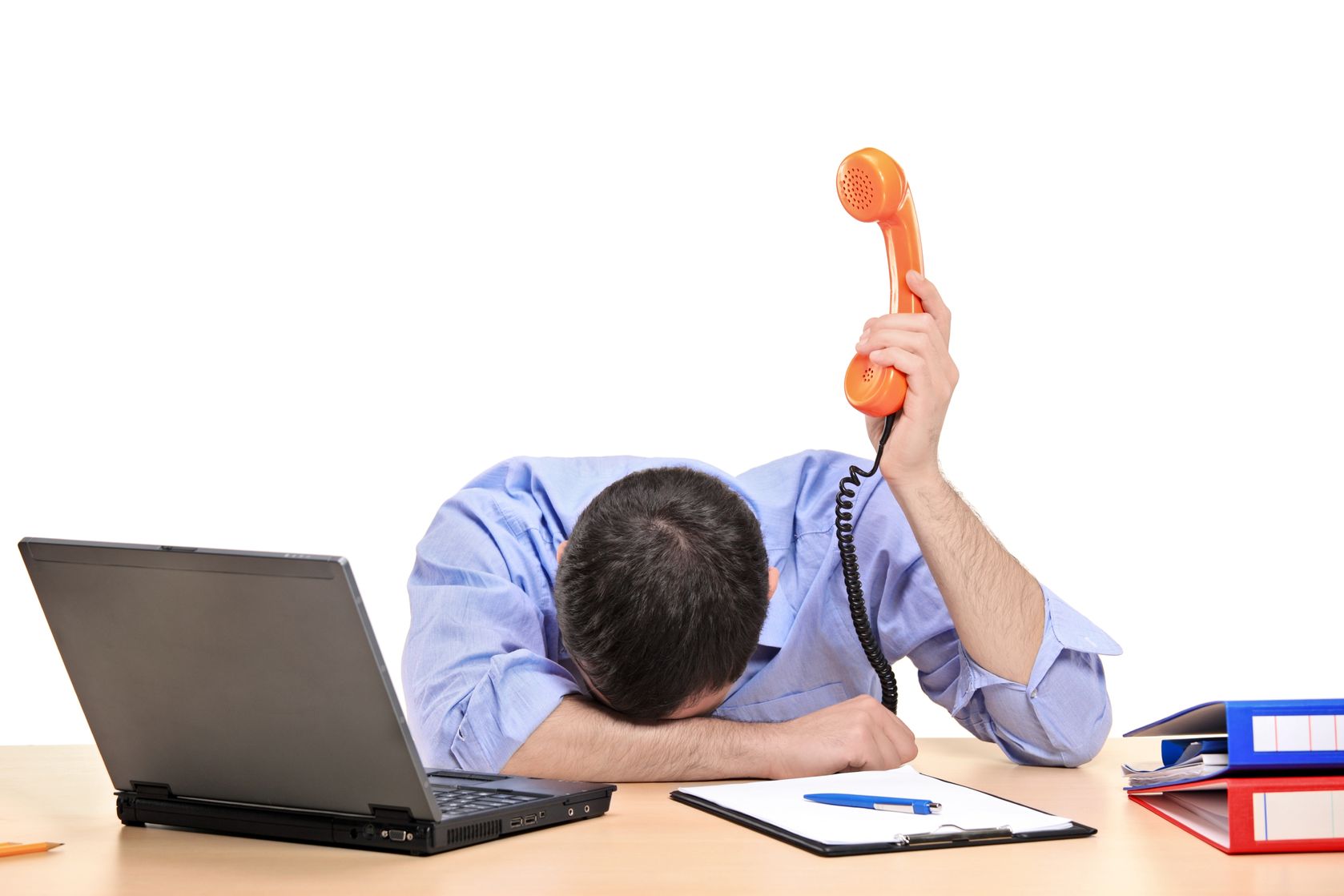 Writing vs. the Day Job
The fantasy:
I will get a multi-book publishing contract with a huge advance from a big-name publisher that will allow me to quit my horrible day job and do nothing but write full time.
The reality:
Yes, the terrible truth is that, for most of us, even a multi-book deal from a major publisher will not pay all the bills in this 21st Century world. A day job is a necessary evil.
Emphasis on the evil, right?
That's certainly been my experience. Once my calling to write became irrefutably clear, I confess it's been almost impossible to find any satisfaction in my day job. It's tough to commit one third of every day to accomplishing someone else's goals, achieving someone else's ends, boosting someone else's bottom line… when I have so many dreams and ambitions in my soul clamoring to be released.
I know I'm not alone. For those of us pursuing writing as more than just a hobby, 8+ hours a day of "working for the man" is brutal when we long to spend 24 hours a day in our fictional worlds. And if the environment in which your bank account demands you clock in and out every day is a hostile, boring, demeaning, dangerous, overwhelming or exhausting place (all of which I've personally experienced in recent years), it can leak over into your off-the-clock hours. When the day job sucks away not only your time, but your joy and your spirit, switching into creative mode sometimes just isn't possible at 5:01 p.m. … if at all.
So how do we cope? How do we protect that precious boundary between our calling as writers and the daily grind that keeps food on the table? How do we stay connected with our creative souls when we're forced to spend half our waking hours in drab offices with bosses and coworkers who have no idea or interest in our true passion?
Personally, I have two coping mechanisms that help me tremendously every single day:
The Story Bible

Every novel I write begins with a 6 x 9 spiral-bound notebook and a pen. This is my Story Bible, the place where every idea, every brainstorm, every plot twist, every character arc is born. And it goes everywhere with me. Everywhere. Movie theaters, doctor appointments, church… whatever novel is my current work-in-progress, its Story Bible is never more than three feet away. Which means that it comes to work with me, too. Why?
Because you never know when your next idea will hit.
In a business meeting, a working lunch, or just sitting in my cubicle, if something I see or hear sparks an idea, it goes in the Story Bible. If I happen to get an idea not related to the story I'm working on, it goes on a Post-It and gets attached to the Story Bible, where I will take it home and add it to whichever story's bible it belongs to. And yes, that means I have multiple Story Bibles going at once (current count = 5).
Having this brainstorming notebook always at hand gives me a physical connection to my story, almost like a talisman, even when I'm not able to devote hours to writing. Like Dumbledore's pensieve, the Story Bible is a place into which I can safely deposit my creative ideas when I don't have the time or mental bandwidth to focus on them at the moment. Like, say, when I'm at work.
Music

The legendary filmmaker John Hughes was so obsessed with the music in his films, he often had a soundtrack before he had his story. Songs, both instrumental and lyrical, provided much of the inspiration for his characters and plots… and they do for me, too.
I realize not everyone is a musician, but everyone has a song to two that instantly pulls them back into their memories. Like smell, sound is a powerful memory trigger, and such "memories" can be artificially produced by "scoring" your story.
Think of your characters' first kiss, for instance: if that scene were in a movie, what song would be playing in the background? Don't just fantasize about it—find it. Bust out your iTunes, search Pandora stations, browse Spotify lists… do whatever you have to do to find a real life song for that scene. When you find it, picture that scene—write it down, even—while you listen to that song.
And guess what? Next time you hear that song, no matter where you are, you'll remember that scene.
Another approach is to find a theme song for each character in your story, like legendary film composers Miklos Rosza or John Williams. Rozsa's Ben-Hur score has different themes for the Judeans, the Roman military, the Roman aristocrats, the Arabs, as well as for individual characters and scenes (the slave galley, anyone?). One character, Christ, doesn't have a single line of dialogue or even a face on the screen; he is represented solely by music. Likewise, Williams' original Star Wars score gave unique themes to Luke, the evil empire, Yoda, Leia, Obi Wan, and more. So think about your story and find theme songs for your characters, or general songs like a love theme or a villain's theme.
Whichever way you find these songs, whether for characters or individual scenes (and I recommend both!), compile them in a playlist. Then, if you're in a work setting that allows you to wear earbuds or use computer speakers while you work, put on your story's playlist while you work. Even if you're not writing, you're still subconsciously staying connected to your story. Or create a CD to listen to in your car on the commute home; using music in that buffer time can foster the transition between mind-numbing day job and soul-lifting creativity.
BONUS: The more you get involved in scoring your story, the more you'll be open to receiving inspiration from music. Soon, instead of seeking songs to accompany ideas you already have, the songs will start feeding the ideas to you!
Those are the two key strategies I employ on a daily basis to help me fight the battle of Writing vs. The Day Job. But there must be countless others. So I want to hear from you!
Your Turn:
What do you do to help stay in touch with your creative side while having to work a day job? Where do you find inspiration for your stories when you're forced to work on other things? Share your ideas in the comments below!