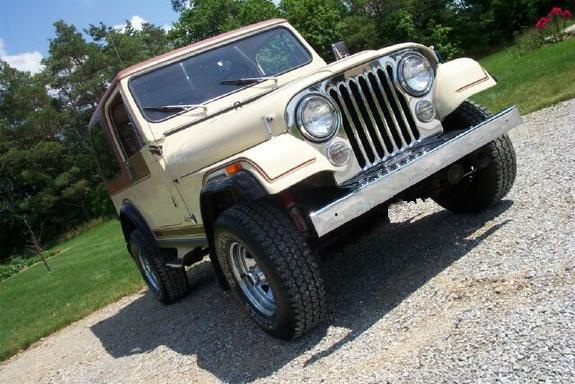 The Writing Life: Knocked into Neutral
I read Contemporary and Historical Fiction, and I've always wanted to write both. My first full-length manuscript was for a Contemporary story idea that had been percolating in my brain for, oh, the last twenty years or so, and it's a story I LOVE. But history has always been my forté. And when I started my second manuscript–this time an Historical novel–it was obvious to me, my family, my crit partners, my readers, even total strangers, that Historical Fiction was my true niche.
But as an unpublished author, I can't immediately launch a writing career in two completely different genres. (Not unless I self-publish.) I knew that, at the beginning, I needed to focus on one genre or the other.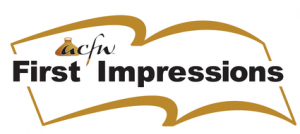 So when the American Christian Fiction Writers launched a brand-new contest for unpublished authors last fall, I threw out a fleece. Four fleeces, to be precise–two Contemporary and two Historical–and I prayed that God would use the contest feedback and results to show me which genre I should focus on first.
A few weeks later, one of my Historical entries was named a finalist out of more than 1,600 total contest entries. I had my answer.
***WE INTERRUPT THIS BLOG FOR AN IMPORTANT FLASHBACK STORY.***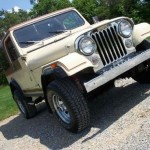 When I was in high school, my family had the grooviest 1985 Jeep CJ-7, complete with tacky racing stripes and an old-school metal dashboard you could stick magnets to. Thanks to one such magnet from the US Forest Service, the Jeep was officially dubbed "Smokey."
I LOVED Smokey. I learned to drive in Smokey. My friends and I often took Smokey for midnight joyrides through the southern Arizona desert, singing like banshees to our favorite Petra and Bon Jovi cassettes as the wind whipped hair in our faces. Joyrides my parents knew nothing about, which made them all the more fun.
On one such clandestine drive, we caught (what probably wasn't but sure felt like) some SERIOUS air going over a railroad embankment at 45 MPH. What a rush! What a thud! We rolled into a nearby parking lot and jumped out of Smokey to make sure we were still alive and breathing, then digressed into a giddy thank-God-my-parents-didn't-see-that victory dance.
Then we strapped ourselves back into Smokey, I turned the key, revved the engine, and eased off the clutch… but nothing happened.
Smokey didn't move.
I turned Smokey off, back on. I tried second instead of first gear. I popped the hood. I checked the washer fluid. (Yes, I was that clueless.) My friends and I even walked the street with a little glove-box flashlight to see if parts–or all–of Smokey's engine had fallen out when our spontaneous flight over the railroad tracks had crashed back to earth.
But nothing was missing. Nothing was broken. Smokey was completely functional. He just wouldn't GO.
As the clock rolled past 2:00am, I finally gave up and plunked a quarter into the neighborhood payphone to call home. Dad answered on the first ring. Not a good sign. I confessed everything–the joyride, the jump, the broken Jeep. Dad said he'd be right there. Definitely not a good sign.
For thirty minutes we waited in a sheer panic. The distant gleam of approaching headlights on that otherwise deserted road spelled doom. Parental doom. The worst kind. The kind that meted out punishment by my first AND middle name.
Dad–and Mom–arrived. Great. The Double Whammy. I stood beside Smokey, trembling. Without a word, Dad yanked the key from my hand, fired up Smokey, shifted something into gear, and rolled out of the parking space. My jaw dropped.
Oh… did I mention Smokey was four-wheel drive?
Because my parents had certainly never mentioned it to me when teaching me to drive Smokey. I only knew about the main gears–first, second, third, fourth and fifth. But that was the night I was introduced to Smokey's second, shorter, harder-to-reach gear lever. The lever with gears called 4Hi, 4Lo, 2Lo, and the big N that turned out to be the cause of all my trouble. The lever that my front seat passenger's knee had unknowingly knocked into neutral when we crash-landed…
***AND NOW, WE RESUME THE BLOG ALREADY IN PROGRESS.***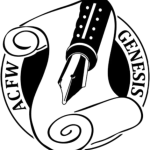 Bolstered by my success in the First Impressions contest, I prepared two more entries for ACFW's next contest, the Genesis. I scrambled like mad to finish a first draft of my Historical novel so it would qualify, then honed and polished and refined my entry pages until friends and fellow writers declared them a sure-fire winning entry. I proudly clicked the "submit entry" button, convinced it was time to start creating my full proposal and marketing materials for my Historical. This was the story God wanted me to start with. He had shown me, hadn't He? I would go to the national ACFW conference this fall and play to my obvious strengths as an Historical Fiction author. I would pitch the Historical. The Historical was my road to publication.
And oh, why not? I sent in my Contemporary manuscript, too.
Well, yesterday the Genesis semi-finalists were announced. All semi-finalists were notified by phone prior to the official announcement, so naturally, with two entries in two different categories, I was hoping for two phone calls. But if I was only going to get one call, of course it would be for the Historical. My Historical was friggin' AWESOME.
My phone rang in the middle of my lunch-break walk. I was a semi-finalist… for the Contemporary! I skipped around the park. What a rush! The second phone call would come any minute now, because the Historical was the shoo-in. Wasn't it?
But the second phone call never came. My grand and glorious Historical didn't even make the first cut. And just like that–just like that joyride in Smokey long ago–I was suddenly and completely stuck in the middle of nowhere. The groovy thrill-ride of my young writing career had just crashed. What a thud.
I was a semi-finalist! I should have been excited! But instead I was embarrassed. I should have felt like celebrating, but I only felt confused. All my aspirations, all my confidence, all my divine confirmation… stuck in the dark, deserted, way-after-midnight parking lot of failure.
And once again, I struggled and worried and panicked on my own. I checked the entry. I checked the submissinon confirmation. I re-read everything. But nothing was wrong. There were no typos, no missing pages, no mistakes. My Historical entry simply hadn't gone anywhere.
I finally got up the nerve to call for help. Only this call didn't require a quarter–it required a couple bent knees and a bowed head. My Heavenly Dad answered on the first breath. A good sign. I confessed everything–my pride, my humiliation, my broken plans. He said He'd be right there. Definitely a good sign.
He showed up right on time, and without a word, He took the wheel of my writing hopes and dreams, and showed me that I'd once again been knocked into neutral. He put me back in gear in the jaw-dropping way that only our Heavenly Father can…
… through the words of my very own Contemporary story.