The Writing Life: Back in Gear
I awoke yesterday morning after a very poor, very restless night's sleep. The cat waited impatiently to be fed. The snooze button went off for the 14th time. I had to be at work in less than an hour, and I thought very seriously about calling in sick. I didn't want to get out of bed. Didn't want to do anything but spend the day moping.
NOT your typical reaction to the great news that you have just been named a semi-finalist in the ACFW Genesis contest.
But after all my hard work to rewrite and polish my Historical Fiction entry, all my plans to start querying and pitching it to potential agents and editors based on its Genesis success… gone down the drain. The entry that surprisingly made the cut was my Contemporary Fiction.
My Contemporary story… the one that had its roots in a story I began writing when I was nine years old. A story that I tinkered with for twenty years. A story that I finally shelved in despaire because it had no plausible ending. A story that would never be finished.
Or so I thought back in 2011.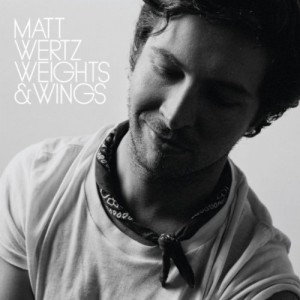 That March, one of my favorite musicians of all-time released a new album. I downloaded it from iTunes that night, and plugged in my earbuds to listen to it as I drifted off to sleep. When Track #4 came on, my world changed.
"Running Back to You" made me cry as I listened to it that first time. Then it gave me the biggest jolt of inspiration I have ever experienced in my life. I jumped out of bed and grab a notepad, because I suddenly knew how that abandoned story had to end.
One night, one song–and my writing career was born.
I studied. I researched. I drafted. I plotted. By the following January, I was writing again. By July, I had a 120,000-word first draft finished. By autumn, I had polished and edited it down to the 93,000-word story I'd dreamed of finishing ever since I was nine. The little story that had languished for years had suddenly come back to life. The story I thought would never have an ending was DONE.
I sat upright in bed. THAT was the story that had just been named a semi-finalist in Contemporary Fiction. And I was MOPING???
An image flashed to mind–the photograph I had taken on my first research trip for that story. The title, theme, and most of the plot of my reborn story were all based on that one photo. The photo even appears as a character in the story. And then I suddenly recalled the words I had given one of my characters to say when looking at this picture:
"The road is your life. The mountain is heaven, your eternal destination. You might think your journey is going to be straight like this road, but even when it's straight there are little dips in it. See?" He pointed to the bottom of the picture. "Life is never a smooth ride. And the way it disappears through the trees here." He raised his finger
to the middle of the photo. "It's a reminder that we never quite know where our journey will take us. And yet—" he pointed to the snowy mountain— "we never lose sight of our ultimate destination. We always knows where we're going, even if we don't always know exactly how we're going to get there."
I started laughing. Hard. To the point of scaring my cat with my frantic outbursts. God had just knocked me out of neutral with my very own photo and my very own words from that very same Contemporary Fiction story I'd been moping about. I was a total dunce–but I was suddenly back in gear.
I know God has called me to be a writer. I know He has called me to write both these genres. And I know He went to extraordinary lengths to bring me back to finishing this particular Contemporary story. That is my mountain–that is where I know I'm going. But I know now that the road of my writing career is neither straight nor level. And I can't see beyond this beautiful but thick Genesis Contest forest to know exactly how it's going to influence my road to publication. But in the end, it doesn't matter. God called me to this mountain. He will lead me there in His good and perfect time.
For now, I can (finally) enjoy the journey.