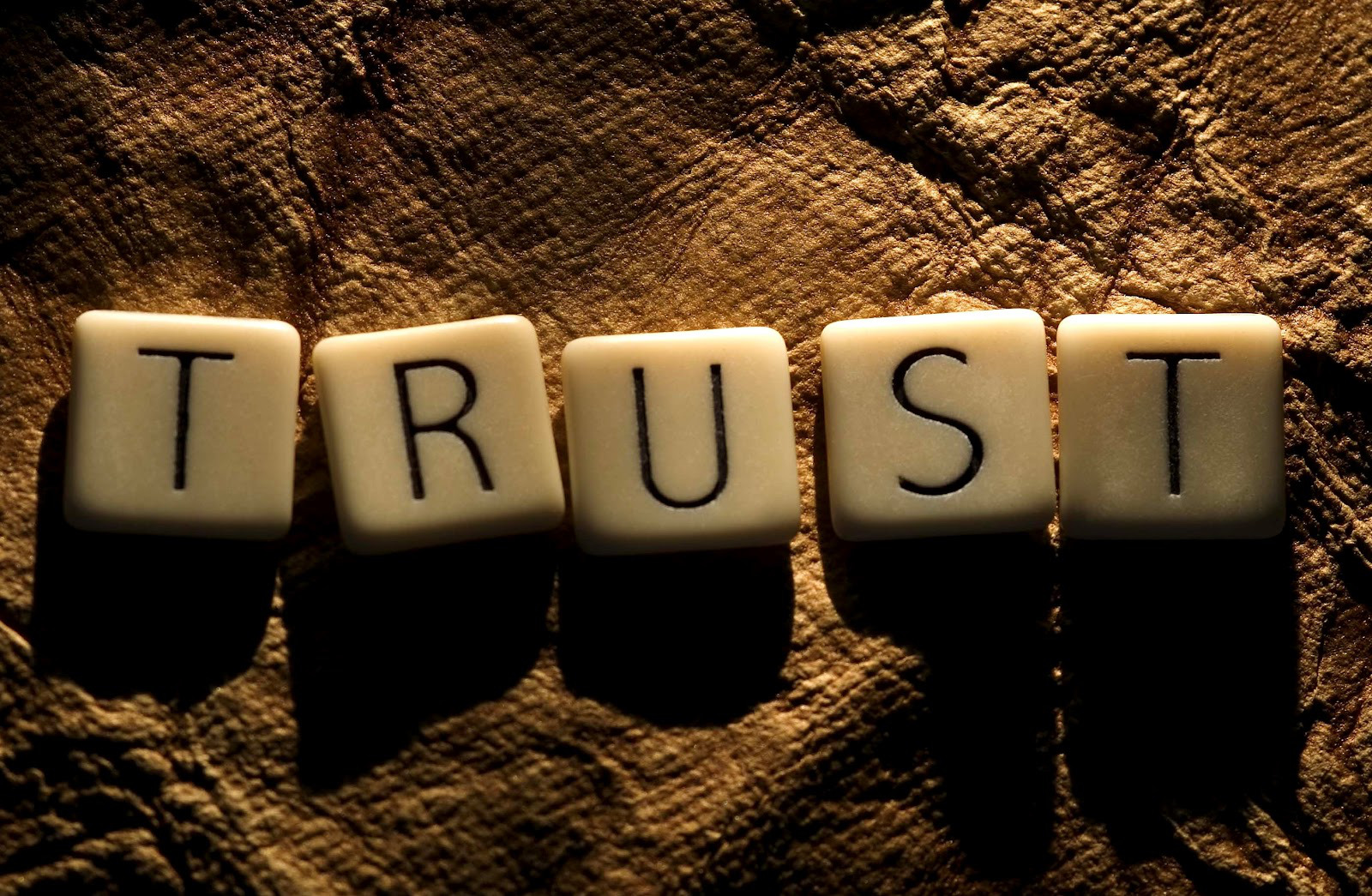 Trust Me
Reading a novel is an act of trust.
The back-cover description, the opening chapters, the cover design, the author's reputation . . . whatever it is that entices us to pick up the book and start reading, we are trusting the author to deliver likable, realistic characters and entertaining, believable stories. We want to like it. We want our trust to pay off.
Just this past week, I read two new releases that proved this point. Both were contemporary romances. Both were books in a series. Both were written by multi-published authors. And I've read every book published by both of these authors.
In Book One, the hero—let's call him Bert—swore he would never ski again. (Okay, not really skiing, but if I told you what it actually was, you'd know which book I'm talking about, and I'm trying to be nice here!) This vow seemed like an off-hand comment at first, but it kept coming up throughout the story and, as a result, my expectations were raised, too. The longer and louder Bert claimed he would never strap on another pair of skis, the more I believed he was going to. Every time another character shoved the old skis into Bert's hands, every time he shoved them right back, I knew Bert would ski again. The story was building toward that pay-off. Bert would willingly strap on his skis again to prove his love to the heroine. Skiing would be the ultimate "I love you" from Bert to his heroine.
I reached the final chapter with baited breath. Bert. Must. Ski. He must! It's the only way to win her back! See, here comes the heroine . . . ooh! There they are! She sees Bert with the skis! Yes! This is it! . . .
And then the book ended.
Say what????
If I had been reading a paperback instead of my Kindle, I would have thrown the book across the room. All those pages, all those hours invested in the story of Bert never skiing again, and when the moment finally comes, the author skips ahead to an epilogue??? Seriously??? The entire story promised that one, singular pay off. I trusted the author to deliver it, and they didn't. My trust was not rewarded. And as a result, I have very little inclination to read this author again.
On the other hand, there was Book Two.
This other book's hero—let's call him Ernie—was a royal pain in the you-know-where. Seriously. Could. Not. Stand. Him. The heroine had a past history with bad boys, so I could understand her attraction to the jerk, but from his very first appearance on the page, I hated him. Hated him! Ernie was so full of himself. Maybe his arrogance was supposed to come off as some kind of charm, but it didn't work for me. And it felt like a big risk on the author's part to have such a disagreeable hero. The plot was intriguing and the heroine rocked, so I kept reading, trusting the author to make me like Ernie eventually. But one quarter . . . then half way . . . up to three quarters through the story, and Ernie still hadn't won me over. The closer I got to the final pages, I began to fear that Ernie would become the victim of some radical, last-minute conversion moment that would be a totally unbelievable cop-out.
And then it happened. Just over three-quarters of the way through the story, Ernie began to change. Not a dramatic before-and-after. Just a small, natural, and surprisingly believable shift in his motives that made me sigh and smile. The author had done it. I finally liked Ernie. My trust had been rewarded.
As writers, we need to remember just how much our readers are trusting us to deliver. We need to beware of the promises we're making in our stories—consciously or inadvertently—that the reader will expect to pay off in the end. We also need to beware that some characters and story ideas may risk our readers' trust in us, and we should be extra diligent to preserve and reward that trust.
In both cases, beta readers are a tremendous asset. Not your mom or your spouse. Not critique partners or fellow writers. I'm talking about readers. Ordinary Joes and Janes who have no preconceived notions about what your story is supposed to deliver, but who have enough gray matter between their ears to be able to offer intelligent insights about what does or does not work for them as they read your story. Beta readers can identify themes or promises you may not have even realized you were making—perhaps in Bert's story, for instance, the author didn't even realize the skiing angle had become large enough to demand its own pay-off.
Think of beta readers as your sneak-preview audience. You don't need a lot of them—four or five tops—but you do need variety. If you write romance, you'll definitely want a beta reader or two who read romances, because their knowledge of and passion for the genre will help you identify those specific pay offs demanded by all lovers of the genre. But it's equally important to also have a beta reader who doesn't normally read romance. If you have male and female characters telling your story, be sure to find both male and female beta readers. (Trust me, that guy's perspective is AMAZING! So different from how we women think!) And readers of different ages and life experiences can also offers incredible insights that can really take your writing to the next level.
Your Turn
Have you ever read a story that felt like it betrayed your trust and let you down? Share your experiences in the comments below!