NaNoWriMo Guest: Emilie Hendryx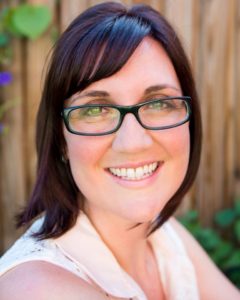 National Novel Writing Month is down to the final week… can you believe how fast it's gone by? I sure can't! But as the calendar speeds toward December, it's time to start thinking about what comes after NaNoWriMo. And for that, I'm thrilled to bring you another friend and fellow writer, Emilie Hendryx!
Emilie is a NaNoWriMo veteran who has signed with an agent and is on the fast-track to becoming a published author, so she definitely knows what she's talking about when it comes to the writing life. And that's the purpose of NaNoWriMo, isn't it? We don't want to just write for one month… but for a lifetime.
Emilie is a freelance writer and photographer living in the heart of Washington, D.C. She's a member of ACFW and currently working on a romantic suspense series while dreaming up YA Sci-Fi dystopian worlds on the side. She's got a soft spot in her heart for animals and a love for the mountains of the Pacific Northwest. In her spare time you can find her playing guitar or reading a book all while drinking too much coffee. Connect with her on her blog, www.eahendryx.blogspot.com, or on her Facebook author page, www.facebook.com/emiliehendryx.
Thinking Bigger
My NaNoWriMo journey began in 2008. Unfortunately, I didn't make it to 50k but I did learn a valuable lesson: writing isn't for the faint of heart and it takes dedication.
As the next year rolled around I couldn't stop thinking about November and how I was going to buckle down and finish by the end of the month. I'm not a competitive person by nature, but I do have a determined streak in me. In November 2009 I completed 50k on my novel "Passion & Perseverance" and celebrated my accomplishment by thinking ahead to the next year. It's been like this since then, each "next NaNo" popping up the minute November is done.
At this point we're all in the thick of it. Rushing against time despite holiday preparations, work, family, real-life, and possibly the dreaded 'writers block'. I've written a lot on my blog over the years about getting through NaNo but I think I've been amiss to leave out what happens after. Whether or not you make it to 50k, the reality is you've just begun. I'm not taking about editing even so much as finishing.
But it is finished, you say.
Well, maybe it is, but that means you've only just begun. I'll outline the basic steps to take after you're done with you novel, but remember that once these steps are done, you're right back where you started. If this excites you—you're a novelist. If this terrifies you but you still want to try again—you're a novelist. If this sounds awful and you're happy with your one-time NaNo accomplishment—you're a one-time novelist (ha!).
6 Steps to Bigger Thinking
1) Finish your book
Not sure when it's finished? Look up guidelines for some publishers you would consider—most say 70-90k though there are others who accept 50-60k.
2) Let it rest
This is an important period. It gives you a mental break from living with your characters constantly.
3) Start the editing process
After you feel stable enough to jump back into the fray, do so with gusto! Make notes, highlight things, do research, delete, add, move—do whatever is necessary to make your book better, even if it's painful.
4) Critique with someone
Your next step is to find someone who will make your book stronger. Exchange chapters and see what happens. Two words of wisdom on this. One: Be encouraging as well as critical…it makes the difficult assessments much easier when they are combined with encouragement. Two: After reading a difficult critique, let it rest (where have I heard that before?) before getting up in arms about how your crit partner doesn't understand you or your writing. There may be nuggets of truth in there that, after time, you'll be able to see.
5) Polish it up and start looking for an agent, publisher, or do research for Indie publishing
Research is key here. Read comparables, talk to people, go to conferences, see where your book fits in.
6) Repeat
Yep, this is only the beginning if you are truly going to be a novelist!
I challenge you to think beyond NaNo and into the reality of what the writing life looks like. It's time consuming, soul-draining (at some points), thrilling, terrifying, exhausting, difficult, at times easy, and rewarding.
Go, therefore, and write! And then keep writing.