NaNoWriMo Guest: Carol Moncado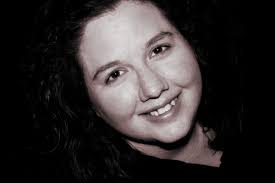 Happy Friday!!! It's  a blissful, snowy day here in northern Montana. If only I didn't have to work! This is perfect writing weather! Fortunately, my kitty and I will be on the road in a few hours for a much-needed weekend away. But before I go, I am thrilled to introduce you all to one my met-through-social-media-writer-friends, Carol Moncado!
Carol is a huge—HUGE!—fan of National Novel Writing Month, and is visiting my blog today to share some advice and encouragement about how to survive the craziness. Plus she has some fabulous books to give away, so keep reading!
When not writing about imaginary friends, Carol Moncado is with her family and dog, who weighs less than most hardback books. Her favorite activity is watching NCIS, unless Castle is on, or Girl Meets World (with kids, of course!). She believes peanut butter M&Ms are the perfect food and Dr Pepper should come in an IV. If her kids, and the dog, aren't racing around her big backyard in Southwest Missouri, she's at the pool watching swim team practice or teaching American Government at a community college. She's President of MozArks ACFW and can be followed on Facebook, her website, and the InspyRomance blog.
Take it away, Carol!
A Visit with Carol Moncado
NaNoWriMo.
Quite literally my favorite writing month of the year.
The camaraderie found with thousands of other writers, all working toward the same goal…finishing the book. It's indescribable.
Fifty thousand words in thirty days, in a month with a major holiday, sounds pretty insane. Most books will be longer by the time they're done, and definitely need a good polish (or two…or three…or ten), but the bones are there. We all know the only thing you can't edit is a blank page.
This is my ninth year doing NaNoWriMo – and the first year I think I might not make it. I'm a NaNoPurist, which means 50K on a NEW manuscript. This year, I'm working on a project that was already started. I tried doing both, but that quickly failed. Instead, my focus the rest of the month (all 10 days of it!), is on my indie project that I still hope to release by the end of the year.
So…how to salvage NaNo?
First, a supportive family is crucial. My husband is wonderful and is giving the gift of time. This weekend I'll have 17 to 20 hours of solid writing time between Saturday and Sunday. In theory, that should net me somewhere between 15-20K words (to go with my 9096 so far this year ;)). I'll probably end up with some good chunks of time Thanksgiving weekend as well. (I only work a few hours a week which helps a lot.)
Second, BICFOK. Butt in chair, fingers on keyboard. If you're not actually trying to write, you're not going to get much done. I'm going to let you in on a little secret. You ready? ::whispers:: LIFE HAPPENS. Promise. That's been my biggest thing so far this year. Just…life. Whether it's teenage girl drama or a sick dog or an acquaintance who needs a ride to and from the ER on a day with four kids at the dentist and one with another doctor appointment…LIFE HAPPENS. And when it does, we suck it up and go on. Does it mean you don't always hit your goals? Sometimes. The reality is that the real people in our lives are more important than the fictional ones in our heads. My teenager needs my time this week. She is far more important than a pretend princess as she tries to figure out what happens next.
Third, realize it's okay to be a pantster. I rarely know much more than who my characters are (and sometimes that doesn't even include a name) when I start. But you have to have a plan in place for the inevitable writer's block that happens. I color. I have several grown-up coloring books and oodles of colored pencils. I just let my mind wander while I fill in little spaces with all kinds of different colors. Often, the solution comes to me.
Will I "win" NaNoWriMo this year? Probably. I'm good at getting lots of words done in a crunch. If I don't, it's okay. I'm closer to done. Plus, there's a few thousand words on that new manuscript to work with later. And that, my friends, is a win – no matter what the NaNoWriMo stats say.
Book Giveaway!
This contest is now closed. Thank you to everyone who entered!