Interview with Susan Meissner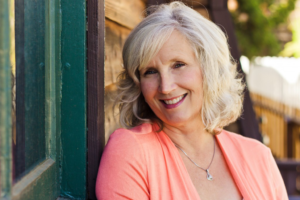 I am thrilled to have the lovely and talented Susan Meissner visiting today! I loved her latest book, Stars over Sunset Boulevard, so much that I invited her here to tell you a little more about it . . . AND . . . keep reading to win your very own copy!
Susan is the multi-published author of eighteen books, including Secrets of a Charmed Life, a Goodreads Choice Award finalist, and A Fall of Marigolds, named to Booklist's Top Ten Women's Fiction titles for 2014. She is also a speaker and writing workshop leader with a background in community journalism. She and her husband make their home in Southern California.
Amy: Thanks for visiting my blog today, Susan! Where did the idea for Stars over Sunset Boulevard come from?
Susan: Thanks for inviting me, Amy! I've only read Gone with the Wind once, but I've probably seen the movie a dozen times. There's something about those characters and the cinematography and the costumes and that soundtrack that have always wooed me. I've wanted to set a story on the 1939 movie set of this film for a long time; I knew it would provide a detail-rich environment. Gone with the Wind is not too often described as being a story about friendship, but the more I've watched the film version, the more I've seen how complex Scarlett O'Hara and Melanie Hamilton's relationship was. I wanted to explore how these two characters at first glance seem to be polar opposites but are actually both fiercely loyal and aren't afraid of making hard choices to protect what and whom they love. I knew I could use Scarlett and Melanie's fictional friendship as a template for telling a story about two studio secretaries who, like Scarlett and Melanie, are not as different from each other as we might first think.
What is the story about, in a nutshell?
Christine McAllister owns a vintage clothing store on West Sunset Boulevard. When the iconic curtain-dress hat worn by Vivien Leigh in Gone with the Wind ends up in her boutique by mistake, her efforts to return it to its owner takes the reader on a journey to the past. It's 1938 and Violet Mayfield sets out to reinvent herself in Los Angeles after her dream of becoming a wife and mother falls apart. She lands a job on the film-set of Gone with the Wind and meets the enigmatic Audrey Duvall, a once-rising film star who is now a fellow secretary. Audrey's zest for life and their adventures together among Hollywood's glitterati enthrall Violet . . . until each woman's deepest desires start to collide. What Audrey and Violet are willing to risk, for themselves and for each other, to ensure their own happy endings will shape their friendship, and their lives, far into the future.
Is this a book about friendship, then?
Most definitely. I think friendship is the most remarkable of human relationships because it is completely voluntary. We choose our friends. There is no civil or legal code that demands we stay friends; no vows are spoken and no contracts are signed to stay in relationship with each other. And yet most of us have friends whom we love as deeply as those people we are legally and morally bound to. I know I have friends like that.
C.S. Lewis aptly describes friendship this way: "I have no duty to be anyone's Friend and no man in the world has a duty to be mine. No claims, no shadow of necessity. Friendship is unnecessary, like philosophy, like art, like the universe itself . . . It has no survival value; rather it is one of those things which give value to survival." I love writing novels about relationships, and no relationship is quite like that of friendship.
What is the significance of Scarlett's curtain dress hat?
Scarlett's curtain-dress hat is emblematic of what dire circumstances can lead someone to do when what she loves most is in danger of being ripped out of her hands. If you're familiar with that scene in the movie, you know that Scarlett is in a place of decision when she pulls down her dead mother's curtains so that she dress the part of being someone she is not. When we're afraid of losing what we treasure most, we sometimes choose to do things that we would never do in an ordinary situation. I don't think it's any accident that hat is part rich velvet and gold braid and part barnyard rooster feathers. It's an amalgam of Scarlett's strength and her weakness. She will do what no one else will do because of how afraid she is of losing everything.
What surprised you most during the writing of this book?
Hollywood was like a dream factory in the 1930s and '40s. It was a place that produced in fantasy what people imagined life could be like after the horrors of the First World War and then the demoralizing years of the Depression. The Golden Age of Hollywood was a chance to indulge again in beauty and wonderment. This era also interests me because Hollywood's Golden Years ended so suddenly and without any warning. After World War II, most in Hollywood thought they could just pick up where they left off before the war started. But the arrival of television just a few years later changed everything. The beginning of World War II was actually the beginning of the end of the Golden Age and no one really saw it coming.
I also didn't fully appreciate how much easier it is to write a book when the setting is hostile! I wrote Secrets of a Charmed Life against the backdrop of World War II, and with A Fall of Marigolds, I had the Triangle Shirtwaist Fire and 9/11 as settings. Hollywood in its heyday was a rather benevolent location, so all of my tension had to come from within the characters. Yikes. I had forgotten how helpful it is to have a setting provide some of the angst!
What would you especially like readers to take away from Stars over Sunset Boulevard?
I hope the theme that will resonate most is that love and fear can sometimes feel the same, but they influence our choices differently. When a decision has to be made that involves another person, fear usually motivates me to choose what's best for me. Love motivates me to choose what is best for the other person. Fear urges me to hang on to what is mine, while love can actually lead me to let go. My hoped-for takeaway is the idea that when you hold something you love tightly to your chest for fear of losing it, you actually risk crushing it against you.
What are you working on right now?
I am halfway through the book I am writing next, which is tentatively titled A Bridge across the Ocean. One of its key settings is the HMS Queen Mary during one of its many GI war brides crossings. The Queen is such a perfect place to set a story, because she has such a marvelous past. She started out as a luxury liner, was made a troop carrier during the war, and has been a floating hotel here in California since 1967. She is also fabled to be haunted by numerous ghosts, a detail I simply cannot ignore. So there will be a ghost or two in this next book! This story thematically, though, is about is about three female characters, two of whom are war brides—one French and one German—who meet on the Queen Mary in 1946. The current-day character, Brette, has the family gift of being able to see ghosts and she very much wishes she couldn't. She also doesn't want to pass along that hereditary gift to a child but her husband is anxious to start their family. All three characters will face a bridge they need to cross where the other side is hidden from their view. The concept of a bridge across the ocean—which seems impossible—speaks to how difficult it is to go from one place to another when you can't see what awaits you. This book will release in 2017.
That sounds incredible! We can't wait to read it! Thanks so much for visiting today—and for giving a free copy of Stars over Sunset Boulevard to one of my readers!
Enter to Win!
This contest has ended. Thank you to everyone who entered!