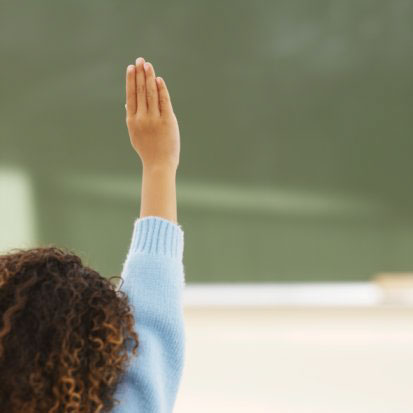 Historical Research, Part 2: Get Help!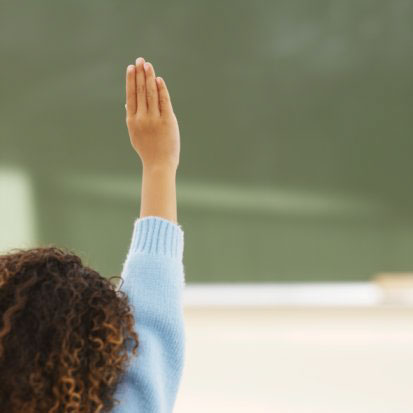 Last time we talked about primary sources for historical research that are easily accessible from your computer. But what if you still don't find what you're looking for? Or (gasp!) the answers you find only raise more questions?
I think we can all remember those childhood school days when we were afraid to raise a hand in class to ask a question. It wasn't cool. It was embarrassing to reveal to our peers that we needed help, and it can still be embarrassing as grown-up writers to admit we don't have all the answers. But what your teacher said then is more true than ever–the only stupid question is the one you never ask.
So it's time to raise your hand. It's time to get help.
Today we're talking about research connections you can make while still working from the comfort of your own home, primarily through email. I'll even share a few examples of how I've used these connections myself. Because chances are, for every question you're dying to ask, someone is dying to answer it.
R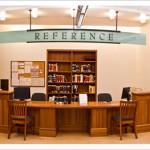 eference Librarians
We've already discussed digital newspaper archives, which are one of my favorite go-to resources and are especially helpful if you're writing about a location other than your own backyard. But what if they're incomplete? Or what if you're writing about a town or setting that doesn't have an online newspaper archive?
Whether or not they've been replicated online, hard-copy or microfilmed newspaper archives are always stored somewhere, most often in the main/central branch of a county public library. If you look up that library's contact information, chances are you'll also find an "[email protected]…" email address listed. And do you know who almost always answers that generic email address? The Reference Librarian. In this day and age of do-it-yourself research, do you think they'd mind being asked for help? Of course not!
References Librarians are my heroes. They man periodicals desks and guard the tantalizing volumes considered too valuable and sacred to be let outside the library doors. Their numbers may have dwindled in this 21st Century age of library budget cuts and Wikipedia, but they're still around, and still eager to help. They almost certainly have additional resources at their fingertips, too, above and beyond what you're asking for.
My experience: I live in Colorado and am writing Historical Fiction set in northern California. The newspaper from the specific city and year I'm writing about is not available online, so I contacted the Reference Librarian at the main public library in Sacramento. Because I'd done a little homework before emailing her, I was able to ask for specific dates and headlines from a specific newspaper I knew the library had on microfilm. There is usually a charge for printing pages from a microfilm reader, so I offered to arrange payment for any time/printouts available. In less than a week, the Reference Librarian emailed me back with scanned images of the exact pages and stories I needed–for free–and gladly offered to keep in touch should I need any more help in the future.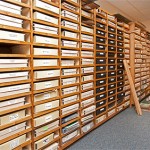 Specialized Museum Curators/Archivists
Small-town or specialized museums are wonderful places, chock full of local history or details you simply can't find anywhere else. But what if you can't visit in person? Or you do visit, only to leave with more questions than when you arrived? This is the perfect opportunity to connect with the museum's archivist or curator.
Consider that most of these small, specialized museums today are operated by volunteers from historical societies who are so passionate about preserving their little corner of history, they've banded together to keep that museum open. Do you think they'd welcome a question or two about what they do? You bet! A simple email introduction can not only provide a wealth of information and answers, it can also open doors to some pretty incredible perks down the road (but more on that next time).
My experience: My California story has a military component, and I was stumped by an old photo of militiamen and what kind of rifles they were using during my Historical era. I emailed my question to the California State Military Museum's archivist… and we've been emailing back and forth for over a year now. She regularly sends me photocopies of pages in the museum's records that she thinks might be helpful, and when my story took a complete 180-degree turn in its plot direction, she was the first person to respond to my call for help. She's not only answered my specific questions, but has offered some suggestions of her own, and has become one of the biggest cheerleaders of my story… all because she is passionate about what she does and eager for the opportunity to share it.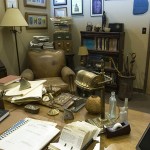 University Professors
If you've ever taken a college history class, you know that if there is one person on earth who loves to talk more about their subject matter than a writer, it's a history professor. These men and women have spent their lives becoming experts in their fields. They've published articles, journals and whole books on the subjects they are most passionate about. And most of the time, they must subdue their specific interests to teach broader, more generic subject matter to students who are often there just for a GenEd requirement. Do you think they'd mind a short email question from someone needing their expert advice? On the contrary!
And this isn't confined to just history professors. Anthropology professors study specific cultures and ethnic groups. Drama and Fine Arts professors study historical clothing and fashion design. Engineering professors studiyhistorical construction methods. Whatever your question is, there is almost certainly an expert in that field who will welcome the opportunity to talk with you about it via email.
You can find these professors by browsing college course catalogs online. But for a more targeted approach, I recommend looking in the bibliography of a nonfiction work you've read on the subject, for any scholastic sources that author has used. Either way, established professors will have their own pages on the university's website, complete with a list of all their scholarly publications.
My experience: My California story deals with a specific historical event centered around a particular ethnic community. An anthropology professor was quoted in one source's bibliography, and when I found her university website, I discovered that she had years ago published several articles on this event. But the articles all appeared in journals that are now out-of-print or in a foreign language. When I emailed to ask her about them, she replied that she was on sabbatical but would have an assistant get the articles from her office and send them to me. Sure enough, a few weeks later, I had a nice, thick envelope waiting in my mailbox, full of photocopies of articles and insights (including translations!) I could never have found any other way.
Other Writers
Last, but certainly not least, a writer can ALWAYS reach out to a fellow writer–and should! Writers email loops and forums are an excellent way to toss out a question, and almost every writer maintains a blog full of advice and fun information (like the one you're reading right now). Many of these blogging authors welcome questions specifically for their blog content, so ask away! It's not only a great way for you to get the help you need, but it can also begin to give you some exposure within the industry. Every little bit helps!
My example: I have a pretty dramatic car accident in one of my Contemporary stories, based on an accident I actually witnessed years ago. But what kind of injuries did the passengers sustain? And in my crucial scene in the hospital after the accident, how would my patient have appeared to the people who come to talk to her? Through my connections with other writers, I found Jordyn Redwood's blog–a perfect resource for medical advice from someone who is not only a fellow writer, but also a medical expert! I got the information I needed, and Jordyn posted my questions and her answers on her blog for others to see as well. Win-win!
(Hey! Did you catch that? That was research for a Contemporary story! That's right, folks… all this advice about Historical research works just as well for Contemporary stories, too!)
Now, this may all sound daunting–especially to the pre-published author–but don't worry. You don't have to be a famous, multi-published, multi-award-winning novelist in order to approach these experts on behalf of your writing career. I know I'm not! And the relationships that can be formed just from the simple act of asking a question can take your writing to amazing new levels.
But sometimes you still need more. You still want a deeper connection to your story and its setting. If that's the case, it's time to turn off the computer and push away from the desk. There is only one surefire way to immerse yourself in your story world, and that is to get going!
Next Time–Historical Research, Part 3: Get Going!
YOUR TURN: Who are some of your favorite go-to people for asking questions about your historical research? What relationships have you been able to form through the research process?