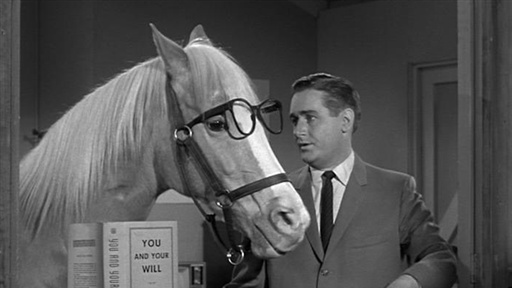 Historical Research, Part 1: Get to the Source!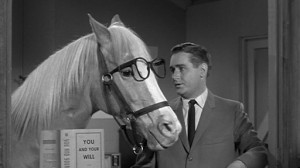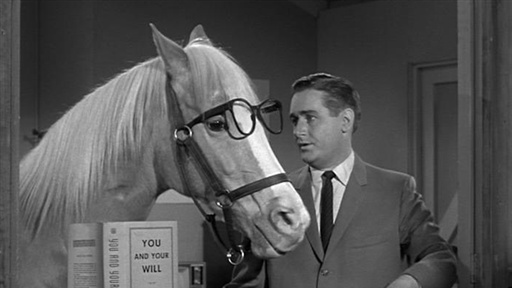 I write 20th Century Historical Fiction. Specifically, Pre-Depression Western America. Ever read that Writer's Guide to Daily Life In…? Yeah, I didn't think so. It was a startling discovery to make, I admit, but a Writer's Guide to Daily Life in 1900-1929 doesn't exist. In fact, not one useful "Historical-Era-Summary-for-Writers" guide exists for the era I write.
And that's just fine with me.
You see, as a trained historian who is now writing historical fiction, I agree with Mr. Ed — I'd much rather "go right to the source and ask the horse!" Or in this case, delve directly into what we historians refer to as PRIMARY SOURCES.
Think about it for a minute. Why settle for someone else's description of what your heroine was wearing when you can see it for yourself? Why rely on a Wikipedia summary of an event when you can read the newspaper articles from that very day? Why should you be content to browse a list of popular song titles when you can actually listen to them?
That's all well and good, you say, but sounds expensive and inconvenient. Well I have a surprise for you: in our high-tech 21st Century world, it has never been easier to tap into primary sources for Historical Fiction. Resale sites such as eBay and Amazon constantly offer vintage books, catalogs, and photographs for purchase. And since the early 20th Century now falls largely in the public domain, there is a growing selection of reproduced material available for free or very inexpensively online, through sites such as Vintage Literature Reproductions.
Over the next few posts I'll be sharing some of my primary sources for historical research. For starters, let's start with the cheapest and most convenient–the ones that are just a mouse-click away. The following are a few of my favorite primary sources for my 1900-1929 historical time period, all of which are available without ever leaving your computer desk:
Shopping Catalogs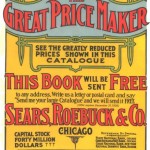 Would my heroine use cast iron or enamel cookware? Does my hero still carry a pocket watch, or were wristwatches in use by this time? What would be the appropriate fabrics for my dressmaker to use in summer versus winter? Answers to these and many other daily-life questions can be gleaned directly from the pages of a Sears & Roebuck catalog. Or Montgomery Ward. Or the National Cloak & Suit Co. There are hundreds out there just waiting to be explored.
Example: Download the entire Sears Catalog #124 from 1912
Manners, Decorum & Homemakers Guides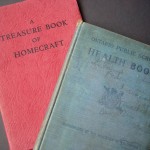 Manners and etiquette rules used to be so stringent, they were taught in schools. And housekeeping was such an essential skill for young ladies that they often cherished their homemaking guides as much as their Bibles. So while you're looking up some of those vintage catalogs, keep your eye out for antiquarian books on etiquette and homemaking. In these you can find everything from courting do's and don'ts and social introductions to proper mourning attire and home medicinal recipes.
Example: Read Emily's Post's "Etiquette" from 1920
Magazines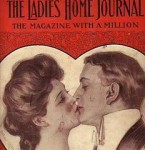 What did the men and women on the home front think of The Great War? Where were the most popular places to travel? The articles, advertisements, and syndicated stories in early editions of Ladies' Home Journal, Saturday Evening Post, National Geographic, and more, are a great way to immerse yourself directly into your characters' world. Read exactly what they would've read. Glean social commentary of the day directly from the social commentators of the day. You might be surprised to find how much the history you learned in school differs from what was seen and felt and believed by those who were living through it at the time.
Example: Shop for a Ladies' Home Journal Magazine from 1904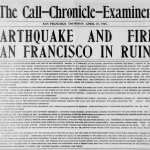 Newspapers
Digital newspaper archives just might be my favorite primary source of all. It is fascinating to me to compare what was newsworthy in the early 20th Century to what is considered newsworthy today. And when it comes to potential story ideas for my Historical Fiction… nothing beats a good old fashioned newspaper. Almost every state has a free digital newspaper collection available online.
Example: Read the San Francisco Call from the day after the Great Earthquake of 1906
Music
Ever thought about the music associated with the historical era you're writing about? As a musician as well as historian, I think about it constantly. I am a big-time advocate for music in my novels—my characters play instruments, attend dances, sing hymns, listen to Victrolas, and more—and all of my novels have very specific soundtracks I listen to while writing. In fact, the music of my fictional world is one of the very initial steps in my outlining process.
Why music? Because television, movies, and video games didn't exist in the early 20th Century. Playing, singing, and listening to music was the number one form of entertainment for most any historical era you could ever wish to write about, but especially the early 20th Century. They sang around campfires, gathered around parlor pianos, attended bandstand concerts in the parks, and more. Music was a crucial part of everyday life—you don't need a writer's guide to tell you that!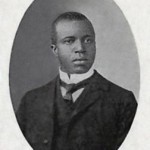 One of the most unique ways to tap into that daily life is the player piano. Wish you'd been alive to hear Scott Joplin perform his own ragtime music? Well, you're in luck! Because before there were MP3s, CDs, cassettes, 8-tracks, or records, there were player piano rolls. Composers and performers frequently "recorded" their latest releases for reproduction as mechanical music, and organizations such as the International Association of Mechanical Music Preservationists are keeping this art form alive by converting old rolls into digital recordings that we can once again enjoy.
Example: Listen to Scott Joplin perform his Weeping Willow Rag from 1910 (will pop up in a music player)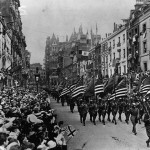 Granted, sound engineering has come a long way over the past 100 years, but the early 20th Century does have a healthy share of "proper" music recordings, and many of those are now popping up online as copyrighted works slip into the public domain. Writing a World War One novel and wondering how to capture the energy of that grand parade as the troops marched off to war? Music is the most direct way to put yourself right there in the march with them.
Example: Listen to "It's a Long Way to Tipperary" from World War One
This is really just a small sampling–I haven't even talked about letters, photographs, postcards, or online museums! But some of those we'll get into next time in Historical Research, Part 2: Get Help!
YOUR TURN: What are some of your favorite primary sources?