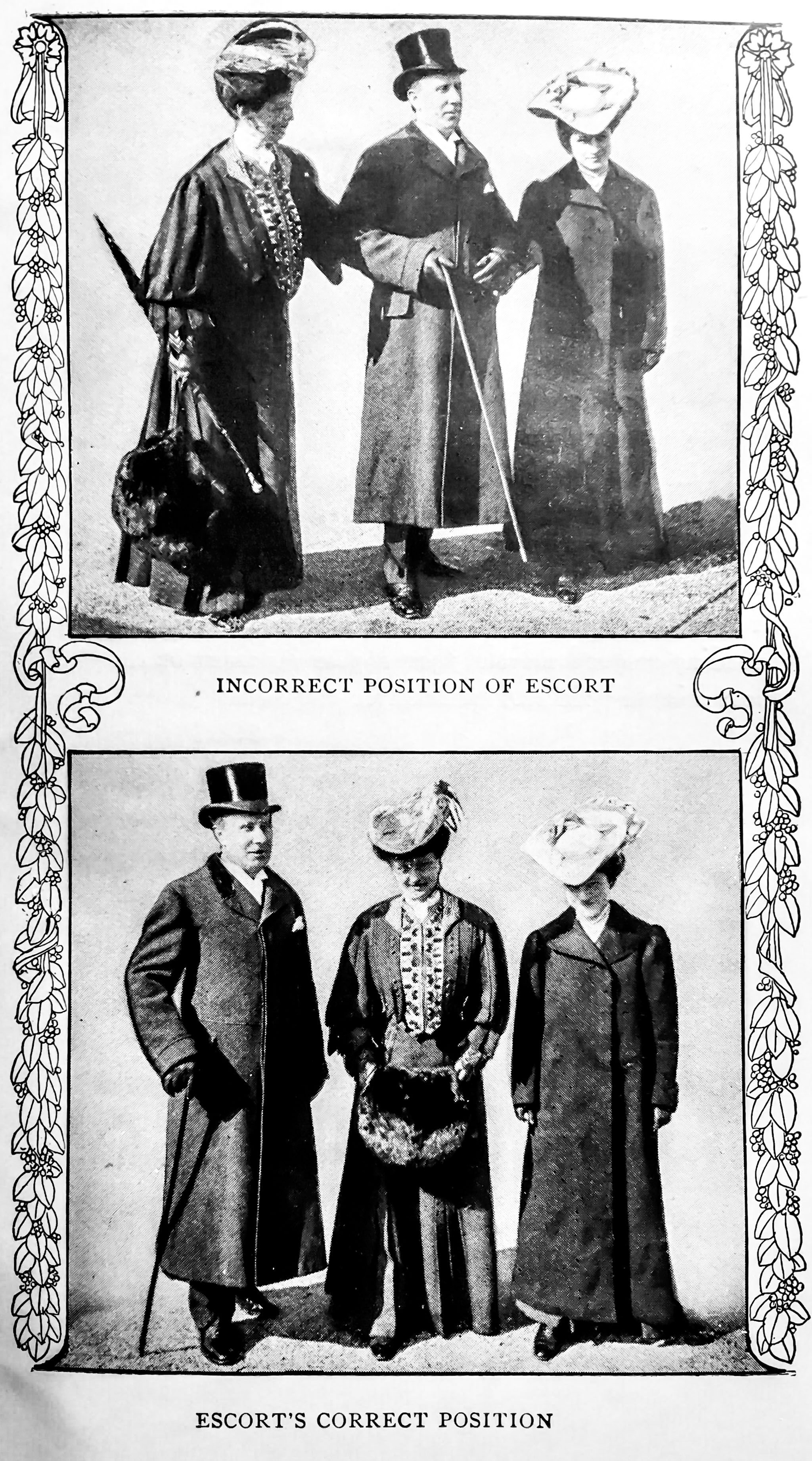 Walking in 1909
When walking in daytime on the street, a lady does not take a gentleman's arm unless she is quite elderly or infirm.
At night it is of course proper to do so. She should not thrust her arm through his, in the ungraceful manner often seen, but should lightly place her hand—the left one usually—just within the curve of his elbow.
A gentleman, escorting two ladies at night, offers his arm to the elder of the two. The other lady walks beside her friend; it is not correct for the gentleman to sandwich himself between them.
That side of the pavement where he can best guard his companion from obstacles or dangers is the side for the man to take; therefore either the right or the left arm may be offered with equal propriety.
A well-bred man offers his arm to the lady; he should never attempt to take hers.
from Correct Social Usage, Volume 1 (1909)
Ask the Historian!
Have a question about life at the turn of the 20th Century? Leave your question in a comment below, and I will find the answer and share it in a future post!