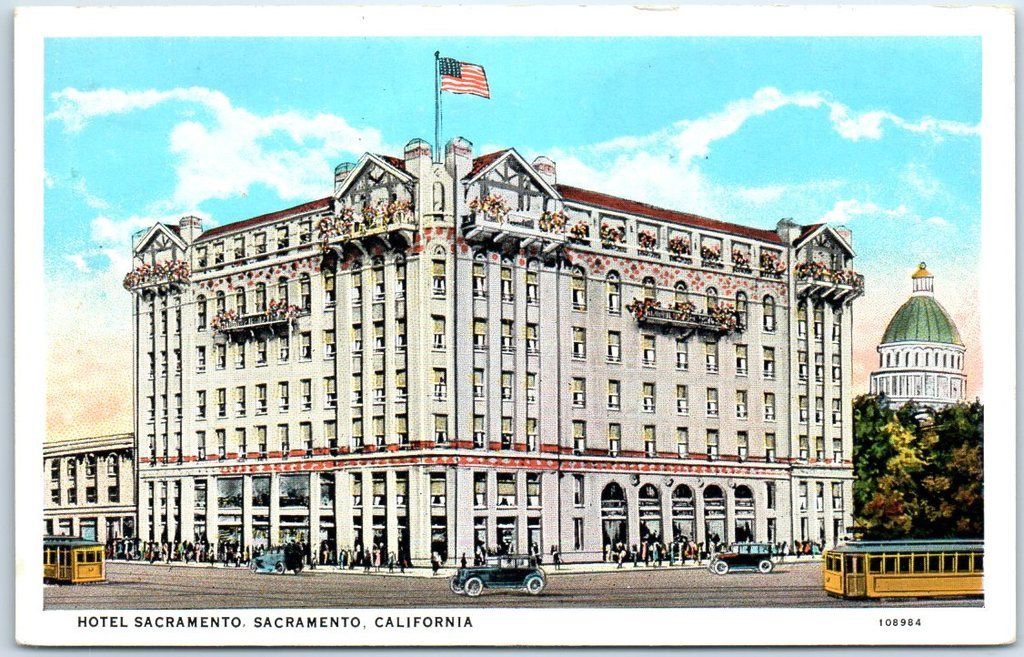 Hotel Manners in 1909
Women arriving at a hotel without masculine escort should enter at the ladies' door.
The first duty is to interview the clerk at his desk, ask for accommodations and sign the register. A mother and daughter should sign thus: "Mrs. Henry L. Jones, Miss Jones, Helena, Mont."
It is not dignified for a woman to sign herself as Miss Florrie Jones, or without the title of Mrs. or Miss. A young lady who is not the eldest daughter of her family should sign herself as Miss Florence Jones. Little girls are indicated on the register in the same manner; a small boy is registered as Master Edward Jones.
A gentleman does not register as Geo. L. Jones and wife, but Mr. and Mrs. Geo. L. Jones.
A woman stopping alone in a hotel…
receives all masculine guests in the public parlors;
on going out leaves the key of her room at the clerk's desk;
dines, breakfasts and lunches in the public dining room, with or without her hat as she pleases;
displays good taste and discretion by wearing few jewels and simple costumes and in ordering no wines, or at most but a glass of claret, or perhaps sauterne.
It is undignified for a woman alone to linger about the corridors or the public entrance hall for any purpose save brief and necessary interviews with the clerk.
Before quitting a hotel the woman who travels alone should give warning of her departure several hours in advance and order the bill for accommodations sent to her room at least an hour before she leaves. The payment should be made in cash and not by check and all these business matters can be conducted by means of personal interviews with the clerk, or through the medium of the hall boy.
Tips are usually given by a single woman to the hall boy, the chamber maid, the porter and the man who has served her in the dining-room. Twenty-five cents apiece is all-sufficient when the stay at the hotel has endured from 36 to 48 hours and when the traveler's means are moderate.
from Correct Social Usage, Volume 1 (1909)
Ask the Historian!
Have a question about life at the turn of the 20th Century? Leave your question in a comment below, and I will find the answer and share it in a future post!