Happy New Year!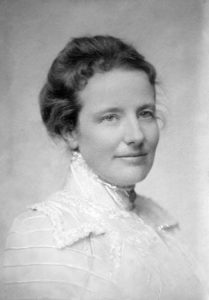 I can't believe it's 2018! The last year went by so fast, but I'm excited for all that lies ahead! My collection of primary sources from the early Twentieth Century has grown quite a bit, so without further adieu, let's dive into more awesome Life As They Knew It!
And what better way to kick off a new year with a New Year's Day party menu! This comes from my 1907 edition of the White House Cook Book. Yes, that White House. It's dedicated to the First Ladies of America, who at the time this edition was published was Edith Carew Roosevelt, wife of Theodore Roosevelt.
Have you tried any of these dishes? What sounds most delicious to you? How do these menus compare with your holiday meals today? Share your thoughts in the comments below!
New Year's Day Menu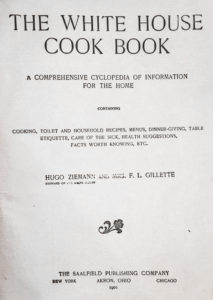 BREAKFAST
Baked Apples
Hominy
Broiled White Fish
Ham Omelet
Potatoes a la Creme
Parker House Rolls
Crullers
Toast Coffee
SUPPER (Lunch)
Cold Roast Turkey
Boston Oyster Pie
Celery Salad
Bakes Sweet Potatoes
Rusks
Fruit Cake
Sliced Oranges
Tea
DINNER
Oysters on Half Shell
Julienne Soup
Baked Pickerel
Roast Turkey with Oyster Stuffing
Mashed Potatoes
Boiled Onions
Baked Winter Squash
Cranberry Sauce
Chicken Pie
Plain Celery
Lobster Salad
Olives
Spiced Currants
English Plum Pudding with Wine Sauce
Mince Pie
Orange-water Ice
Fancy Cakes
Cheese, Fruits, Nuts, Raisins, and Confectionery
Coffee
Stay tuned throughout the month of January, as I'll be sharing the recipes for most of these dishes!