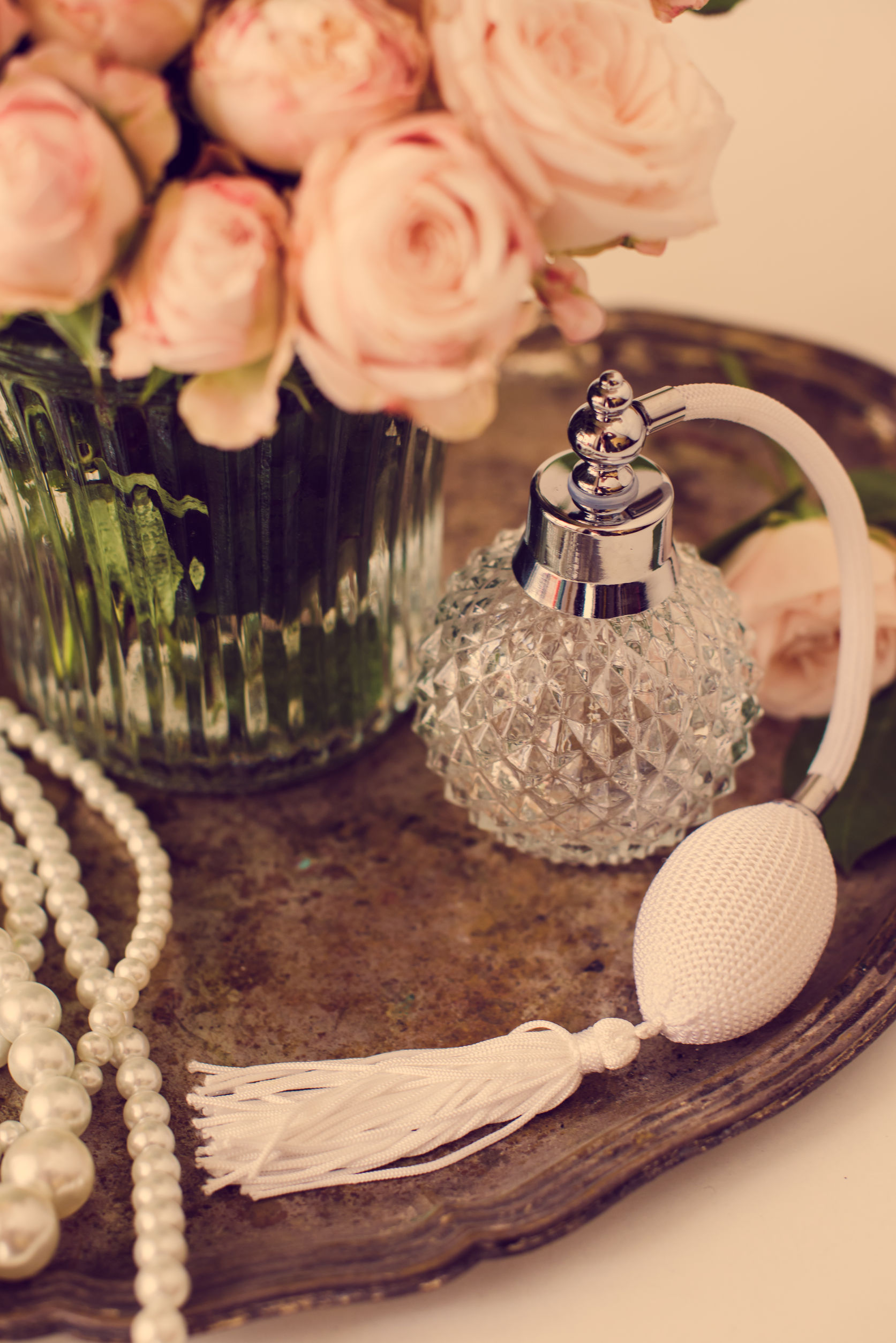 Dressing-Rooms in 1882
While my stories are set in the early 20th Century, my research overlaps into the late 19th Century because my heroes and heroines in 1900 would have grown up in the 1880s. This not only helps me craft characters who are firmly grounded in historical reality, but it enables me to create secondary characters whose morals and tastes may contrast and conflict with the burgeoning changes of the 20th Century.
The following selection is from Decorum: A Practical Treatise on Etiquette and Dress of the Best American Society, published in New York in 1882. It provides great details to help us visualize what our characters' most private, inner sanctums look like. The spelling and grammar, with all their 19th Century quirks, have been retained exactly as they appear in the book. Enjoy!
The Dressing-Room
The first requisite in properly performing the duties of the toilette is to have a regularly-arranged dressing room. This room, of course, in many instances, is used as a bedroom as well; but that need not interfere with its general arrangements.
The walls should be covered with a light-colored paper, with window-curtains and furniture covers all in harmony. A few choice chromos or water-color drawings may hang on the walls, and one or two ornaments may occupy a place on the mantel; but it must be borne in mind that the room is to be used exclusively for dressing and the toilette, so that everything interfering with these offices in any way should be carefully avoided.
Lady's Dressing-Room
A lady's dressing-room should be furnished with a low dressing-bureau, a washstand, an easy-chair, placed in front of the dressing-bureau, one or two other chairs, a sofa or couch if there be sufficient room, and a large wardrobe if there are not sufficient closet conveniences.
The dressing-bureau should contain the lady's dressing-case, her jewel-box, pin-cushion ring-stand, and hairpin-cushion. The latter is very convenient, and is made in the following way: It may be square or round, the sides of card-board or wood, loosely stuffed with fine horsehair and covered with plain knitting, working in german wool with fine needles. This cover offers no impediment to the hairpins, which are much better preserved in this way than by being left scattered about in an untidy fashion. There should also be a tray with various kinds of combs, frizettes, bottles of perfurmes, &c.
The washstand should be furnished with a large bowl and pitcher, small pitcher and tumbler, soap-tray, sponge-basin, holding two sponges (large and small), china tray containing two tooth-brushes and nail-brushes, and a bottle of ammonia.
On the right of the washstand should be the towel-rack, which should contain one fine and two coarse towels and two more very coarse hucka-back or Turkish towels. The foot-bath should be placed beneath the washstand.
On the wall there should be hooks and pegs at convenient distances, which may be used for sacques, dressing-gowns, dresses about to be worn, or any other article of general or immediate use.
Dresses, skirts, crinolines, etc., should be hung neatly away in the closet or wardrobe. The under-clothing should be folded and placed in an orderly manner in the drawers of the dressing-bureau. The finer dresses are kept in better order if folded smoothly and laid on shelves instead of being hung up.
Gentleman's Dressing-Room
The arrangements of a gentleman's dressing-room are similar in most respects to those of the lady's dressing-room, the differences being only in small matters.
A gentleman's wardrobe is not necessarily so large as a lady's, but it should be well supplied with drawers to contain vests and pantaloons when folded. Indeed, no gentleman who wishes to make a tidy appearance should ever hang up these articles.
The hooks and pegs in a gentleman's dressing-room are for the convenience of articles of a gentleman's toilet corresponding with those occupying a similar place in the lady's room.
In a gentleman's dressing-bureau should be found the articles used in a gentleman's toilet—razors, shaving-soap, shaving-brush and a small tin pot for hot water, also packages of paper, on which to wipe razors. Cheap razors are a failure as they soon lose their edge. It has been suggested as an excellent plan to have a case of seven razors—one for each day in the week—so that they are all equally used.
A boot-stand, on which the boots and shoes should be arranged in regular order, with boot-jacks and boot-hooks, is a necessary part of the gentleman's dressing-room.
A couple of hair gloves, with a flesh-brush, may be added.
Ask the Historian!
Have a question about life at the turn of the 20th Century? Leave your question in a comment below, and I will find the answer and share it in a future post!