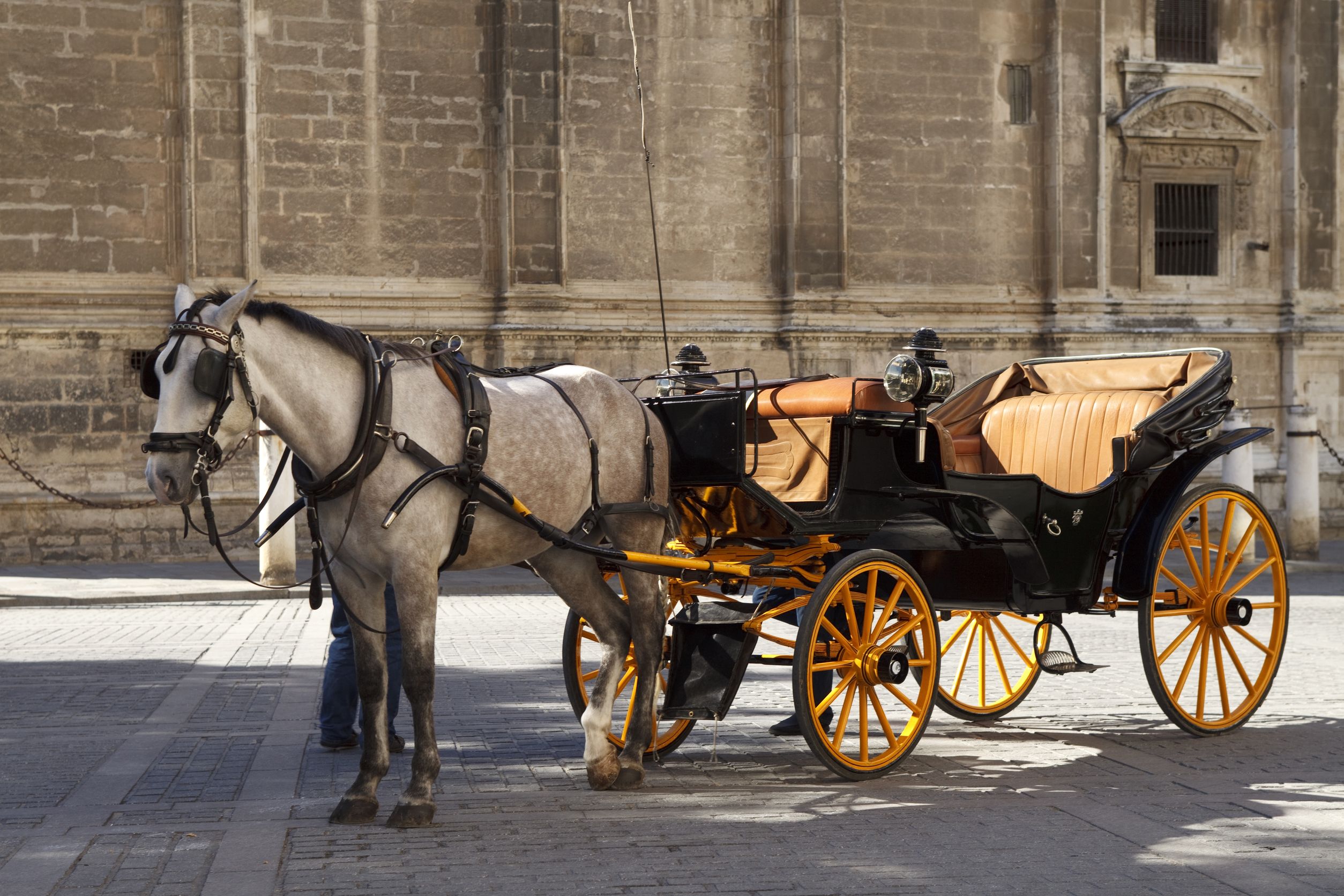 Carriage Driving in 1909
Very little assistance is required from a gentleman to ladies who are entering or leaving any ordinary carriage. Drags, four-in-hand coaches, high traps and the like demand for the lady considerably more support and courteous help.In a Victoria, hansom, or brougham, the gentleman should stand near the front wheel or dashboard, as the case may be, and offer his right hand to the lady who is stepping in or out.
If he drives with her he gives the necessary orders to the coachman before he himself enters the vehicle; if the lady is to be unaccompanied he receives her orders for the driver, closes the door, delivers the orders, lifts his hat and walks away.
If he drives with her he must sit on the front seat, unless requested to do otherwise. If the carriage is stopped in order that the lady may speak to another lady the gentleman must descend and stand while the ladies talk, or if the carriage stops to pick up a feminine passenger, he must alight and assist her to her place.
This is not done, however, when a coach or drag stops to take on feminine passengers. The gentleman will keep his seat unless several ladies are to be taken up and only that masculine passenger beside whom the lady or ladies are to sit dismounts to lend his assistance.
If saluted by friends when driving the man or woman who handles the reins touches the whip stock to the front of the hat brim.
When two ladies are driving together the guest takes precedence, unless she is very much the younger of the two.
Handing a Woman To and From a Carriage
There are very few men who know how to hand a lady from a trap with the support that is necessary. A woman should put her hand into the hand of the man, her right foot on the first step, if there is more than one (if only one step her left foot), and so spring lightly to the ground, while the man stands near the front wheel so as to protect her gown.
from Correct Social Usage, Volume 1 (1909)
Ask the Historian!
Have a question about life at the turn of the 20th Century? Leave your question in a comment below, and I will find the answer and share it in a future post!