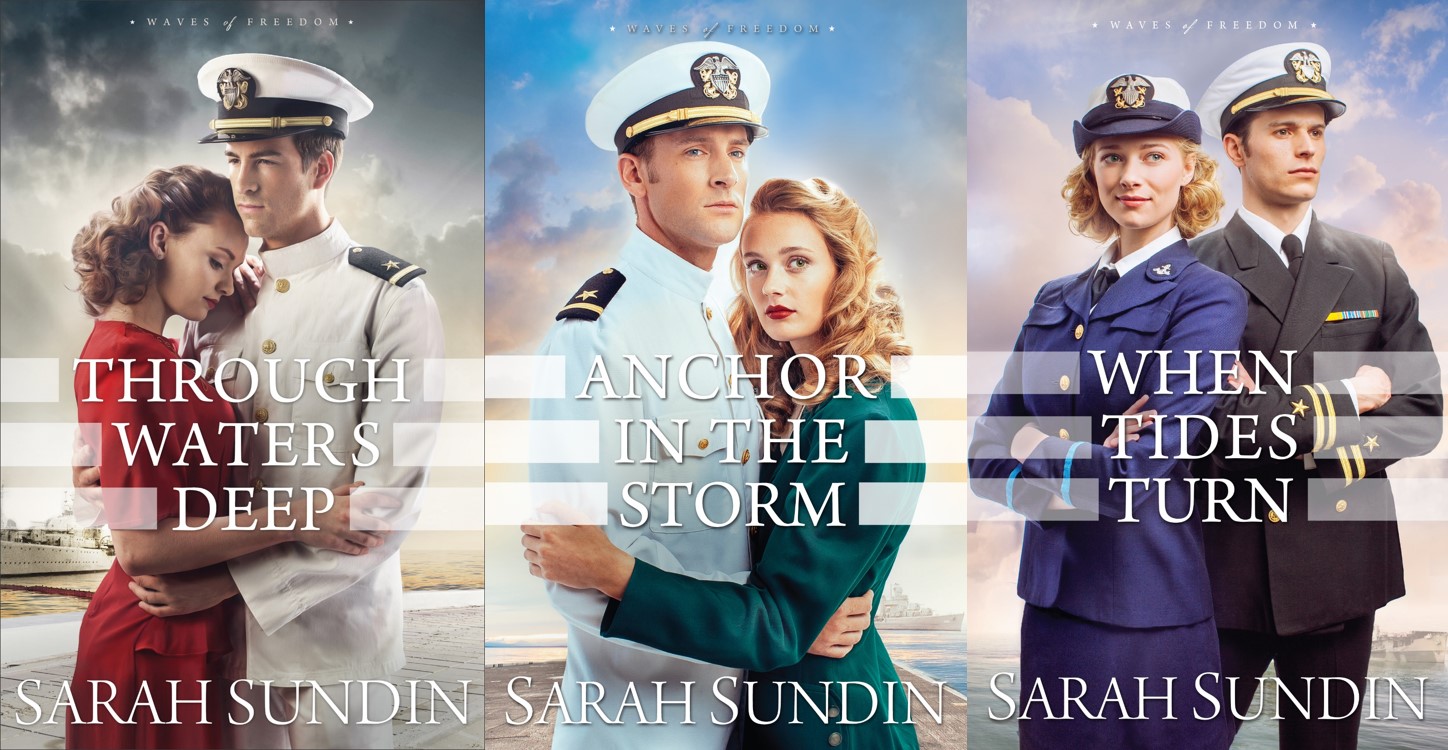 Waves of Freedom Winner!
Thank you to everyone who participated in my Sarah Sundin giveaway! Your response was overwhelming, and I'm thrilled to know so many of you share my love of Sarah's stories and recognize the beauty and brilliance of her writing! If only I had a hundred sets of books to give away!
But alas, I only have one. 🙂
My contest was simple: each person who left a comment on my review was entered into a random drawing. Commenters who also connected with me on Facebook, Twitter, and Instagram received additional entries for each social media connection. All the names were put into a giant mug, which I then carried into a coworker's office and asked her to draw one. She had no clue what I was doing or why, but she graciously paused from her work to oblige me. And the winner she drew is…
Megan Hamsher!
Congratulations, Megan! You have won paperback copies of Through Waters Deep, Anchor in the Storm, and When Tides Turn. I will contact you via e-mail to arrange shipping the books to you!
Thank you again to everyone who entered. I will have many more giveaways coming soon, so stay tuned!