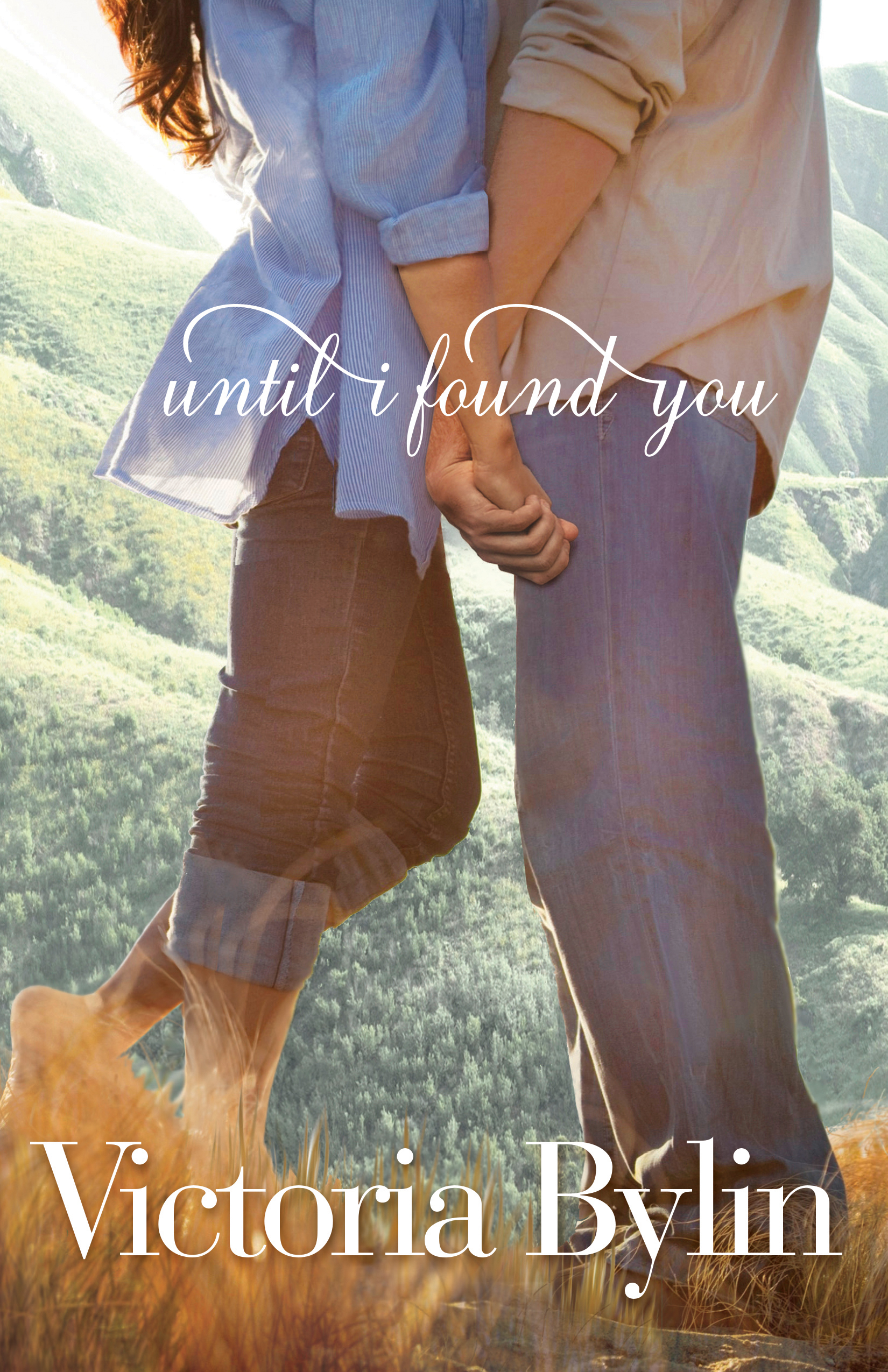 Until I Found You

About This Book
Finding each other was only the beginning . . .
When Kate Darby swerves off a mountain road to avoid hitting a California condor, she ends up trapped in her car, teetering on the edge of a cliff. Terrified, she breathes a prayer that changes her life.
It's Nick Sheridan who comes to Kate's rescue. Nick is handsome and confident, and he seems to develop a habit of rescuing her, but Kate is in town only until her grandmother recuperates from a stroke. She's not planning to get involved with one of the locals.
Nick is a reformed veteran of life in the fast lane, a new Christian, and a travel writer. When he sees a car dangling on the edge of a cliff, the daredevil in him jumps into action. He doesn't expect to be swept off his feet by the car's occupant. He's made a vow–no dating for a year–but keeping that vow is going to be a lot more difficult now that he's met Kate Darby . . .
My Thoughts
While this doesn't appear to be Victoria's first novel, she's definitely new to Bethany House and new to me. I therefore hoped to discover a new favorite author whom I can add to my must-read list for all future releases. Plus, as a fourth-generation Southern Californian, I was intrigued by this story's SoCal mountain setting and the apparent inclusion of California condors in this story.
I prefer books that are black-and-white. Clear cut. I either love them or hate them. But every once in a while, a pesky little gray book will sneak in, offering enough entertainment for me to keep reading to the end, but leaving me with a shrug and an "it was okay" attitude. Until I Found You was just such a frustrating gray book for me. Trying to pick apart a "gray," neither-loved-nor-hated-it book is a delicate business that requires me to start on the outside and work my way in.
First, the cover. Surprisingly not up to par with the quality one usually gets from Bethany House. It looks almost self-published to me, with a poorly Photoshopped stock photo (note the skin discoloration all around the clothing hemlines) and an uninspiring square block for the text on the back. My first thought is that someone was trying to emulate the brilliance of a cover like Lisa Wingate's Blue Moon Bay, but didn't quite succeed.
I'm usually a HUGE fan of prologues, but this one incorporated way too much backstory for me. I appreciated the desire to "show" the inciting incident—Leona's stroke—that brings the hero and heroine together, but we were immediately given an entire (and unnecessary) family history. Not just that Leona was a widow with no other relatives but her granddaughter Kate, but we were also given her dead husband's name, his profession, how long they'd been married, how they had only one son, that son's name and eventual demise, the daughter-in-law's equally sad demise, the granddaughter, and the granddaughter's worldliness and lack of faith. All this in the first two paragraphs. It was way too much for me to digest, and I think all that info would have been better served scattered as breadcrumbs throughout the story, instead of plunking down the whole backstory loaf right at the beginning of the meal.
The back cover promised a hero who'd vowed not to date for a full year—a year that is only half over at the start of the book. But he's not only kissing the heroine rather frequently, he even says they're officially dating four months before his year is over. In fact, he is actually encouraged by his pastor-brother to chuck his vow out the window and do what he feels is right. Yet, in the end, he's anxious to celebrate the end of his vow-year by proposing to Kate. So, what, "dating" = being engaged? And anything that happens before that is just . . . friendship with benefits?
I think that's really what kept this from being a great read for me: the unevenness of the spiritual thread. Nick had a vow not to date but met Kate and liked her, so out went the vow and in came the girlfriend. Likewise, Kate had no faith in anything but herself, but one visit to a living nativity and suddenly she believes. The favorite quote I highlighted in bold above was one I thought would play out as the theme of the book, and for a while it did. Kate did fall in love with Nick before she fell in love with God. But then all Nick did to let her down was . . . get a speeding ticket?
And in the end, Kate's faith was never independent from her relationship with Nick. There was never a moment when he was truly gone and her own resources were utterly spent so that she had to finally realize only God was in control. She was never without a job, never without a roof over her head, never without her grandmother, and never truly without Nick.
Overall, I guess I'm feeling that the book contradicted itself thematically. The romantic tension was heavily tied up in the spiritual thread, which turned out to be full of holes. The characters were rather formulaic for Christian romance—gorgeous girl with no faith versus hot guy with new faith for her to tempt—and I never really connected with them. That said, the quality of the writing and uniqueness of the setting were enough to keep me reading all the way through, even if the romance wasn't as swoon-worthy or the faith elements as heart-touching as I would have liked. I'm willing to take a look at future titles from this author, but I don't feel this is one for my keeper shelf or must-read lists at this time. Perhaps her next book will change my mind!
My Rating

Available May 6, 2014 from Bethany House Publishers
I purchased this book and am reviewing it as a qualified consumer.