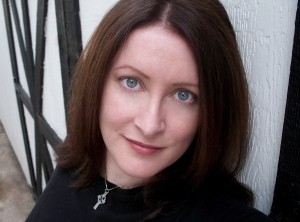 Amy has been in love with books since before she could read. As a toddler she used to cut out the pretty pictures, but once the black squiggles on those pages transformed into letters, and those letters became sentences and paragraphs, she was instantly and hopelessly addicted to the written word, and to novels in particular. Today, any time she moves house, her book collection practically requires its own U-Haul truck. In recent years, her passion for storytelling has grown to include reviewing, freelance editing, and now writing her own books—edgy, uplifting stories that explore the deep roots of family, friendship and faith.
Amy has a degree in History and Medieval Studies from the University of Arizona, studied Shakespeare and Medieval Iconography at the University of Cambridge, and did graduate studies in History and Archaeology at the University of Glasgow. An executive assistant by day, she is also an award-winning photographer and musician. She has been an ACFW First Impressions Finalist and Genesis Semi-Finalist, and an MBT Frasier Finalist and Bronze Medalist. She is regularly asked to judge writing contests for both published and pre-published writers.
Amy's favorite Christian and general-market genres to read are historical fiction, historical and contemporary romance, and romantic suspense, with the occasional women's fiction or speculative/fantasy novel thrown in. She also reads a great deal of non-fiction histories and biographies for writing research. Some of her favorite authors include George MacDonald, Louis L'Amour, David McCullough, and Bill Bryson.
When she's not reading and writing, Amy can usually be found watching old movies, making period-appropriate repairs to her Victorian house, or loading up her Jeep for another road trip. She currently resides in Montana. And yes, she really does play the bagpipes.